If the customer address does not exist, click on ''Add New Address'' button.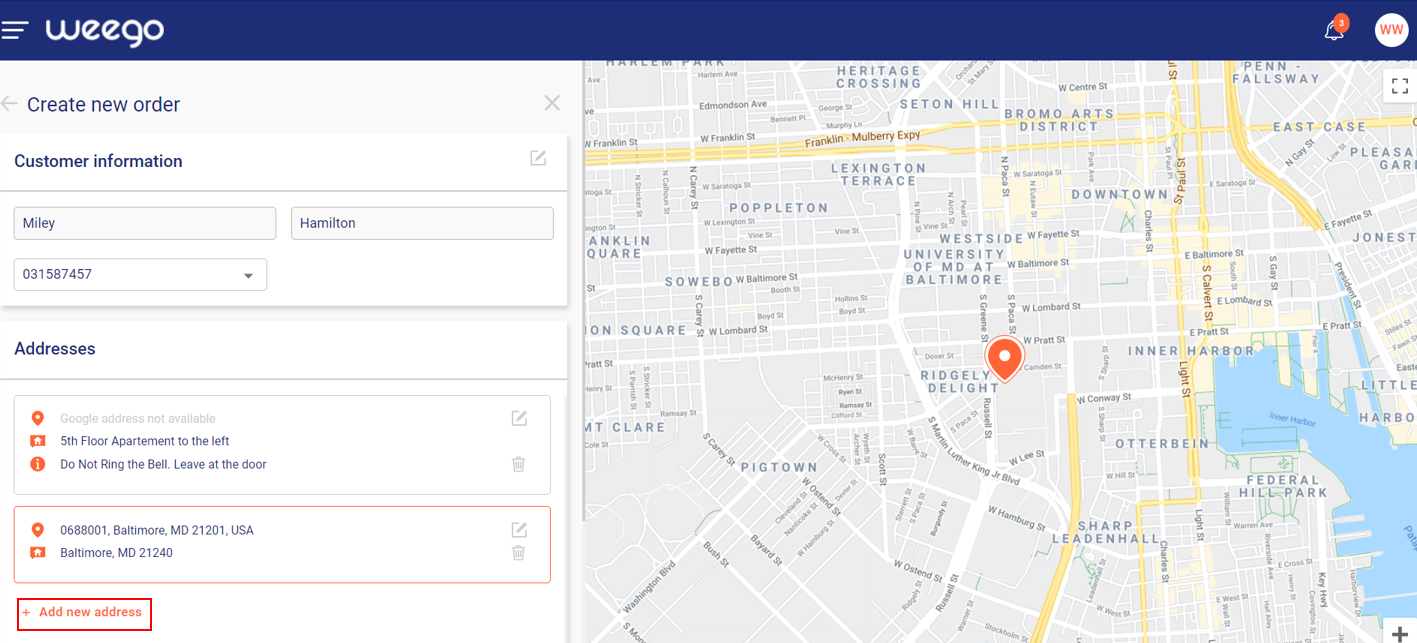 Fill in the map location (optional), address details and address notes (optional).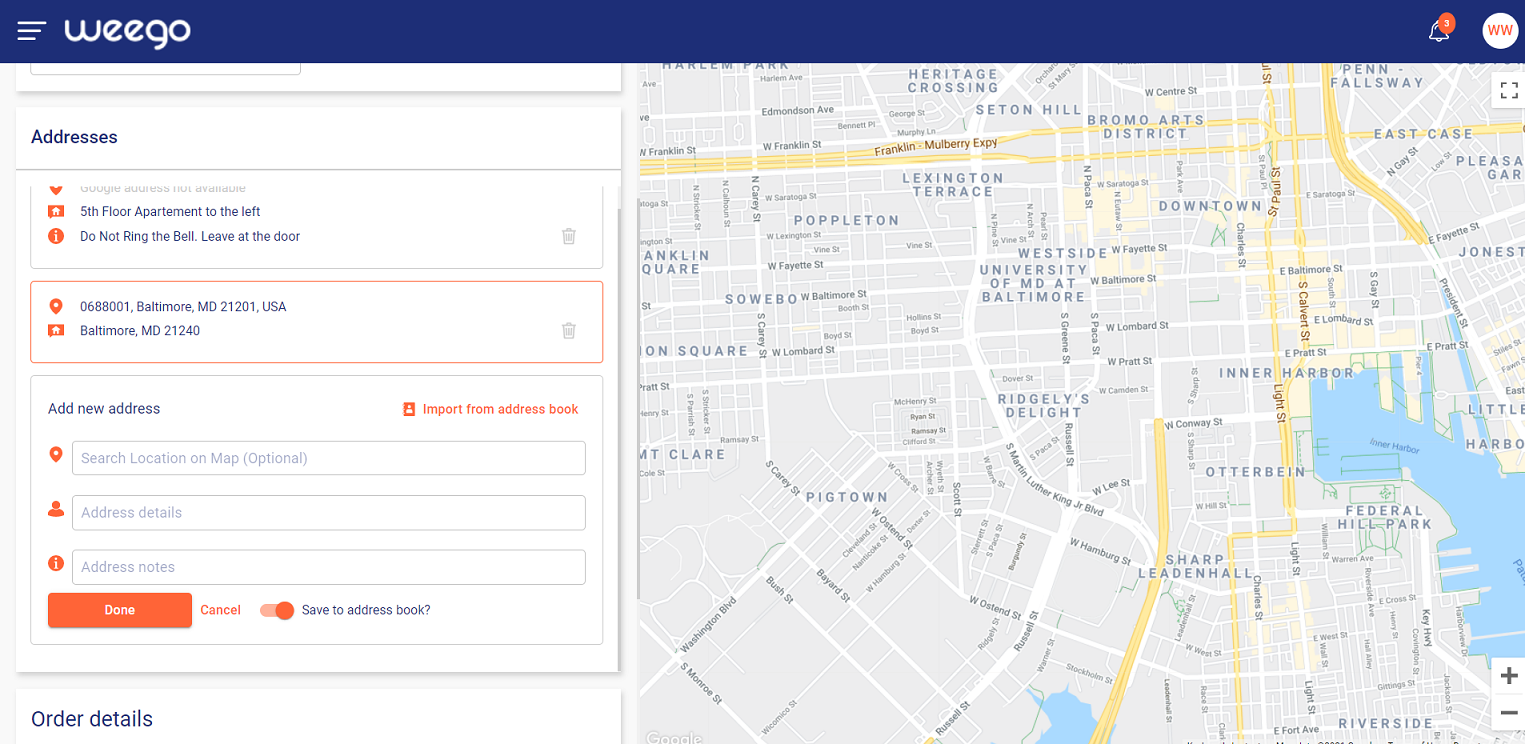 If the map location is provided, you will see a pin location on the map.
Pin locations can be manually dragged on the map to a precise location. Once finished, click done. The new added address will be automatically selected and highlighted as the chosen delivery address.