In this section, you can see the package you are currently subscribed to. If you are in a paid plan, you can upgrade, downgrade or cancel the package by clicking on Change Plan or Cancel Plan.
Any changes will take effect at the end of the current billing cycle (beginning of every month).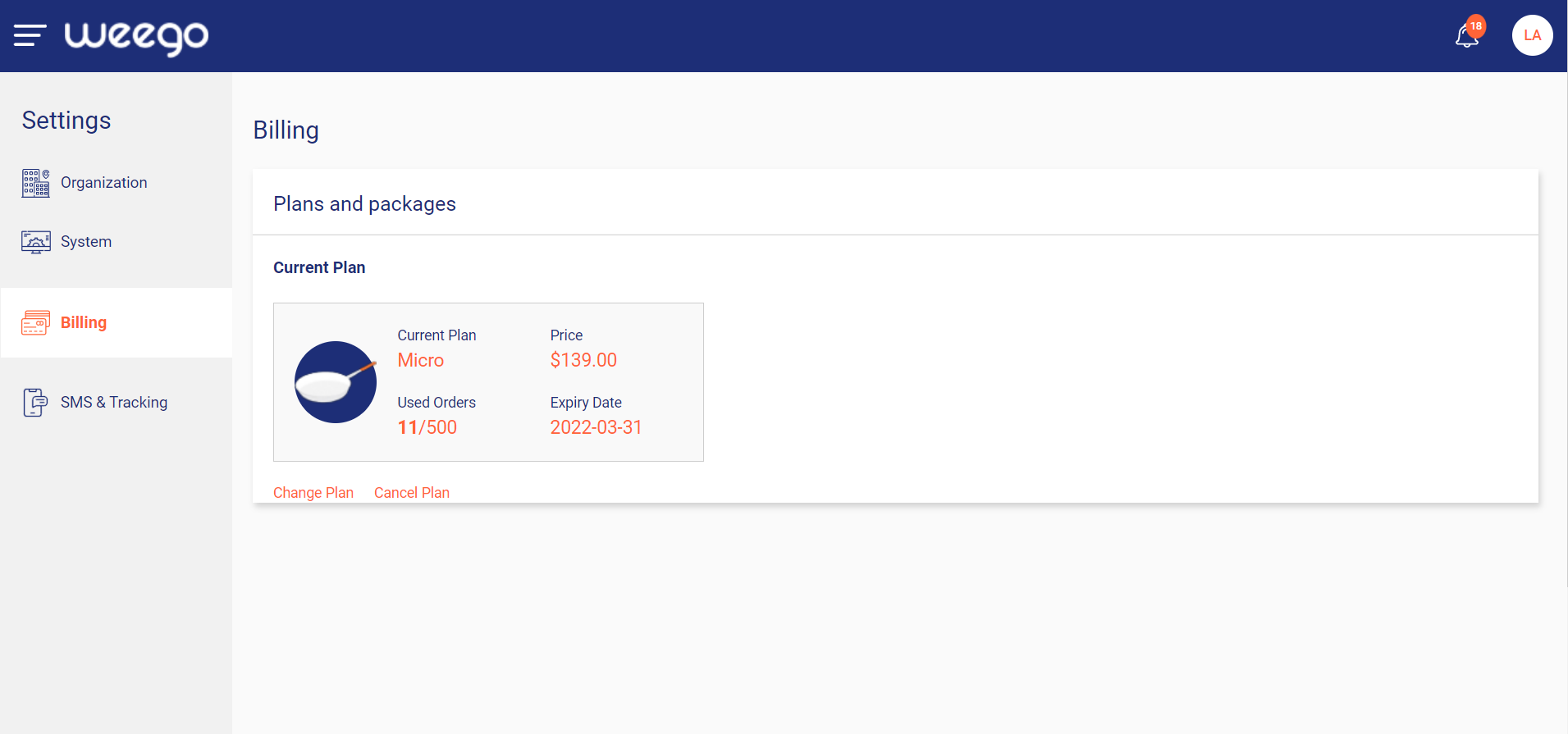 If you are in a free trial period, you can upgrade to a paid plan by clicking on Upgrade Plan. The paid plan will take effect at the end of the trial period. Since a trial period might occur anywhere during a month, and since Weego billing occurs at the end of every month, the first month of the paid plan will be charged on a pro rata basis. Your account will be credited with a number of orders relevant to the selected package and number of remaining days in the month.
For an enterprise package of 12,000 orders and more, you can send a request to our sales team by clicking on Contact Sales, and one of Weego's representatives will get in touch to provide you with a tailored package for your business.