If you wish to force a status change to an order, you can do so by going to the order side menu function, and clicking on the change status button.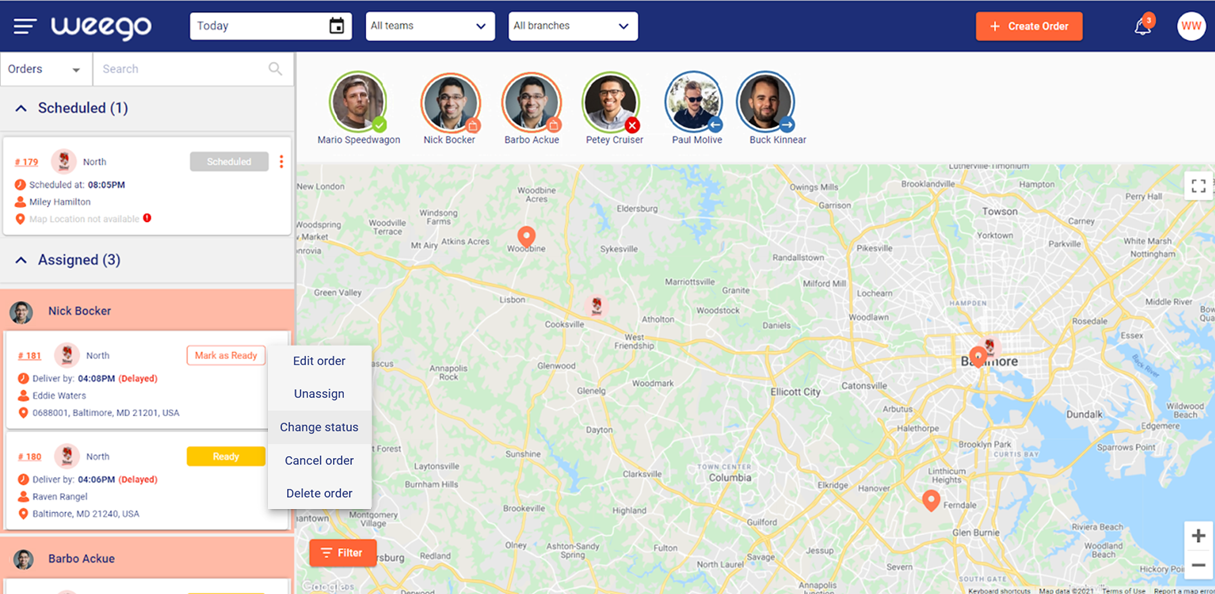 Select the status from the status dropdown. Based on the choice you've made, the system may prompt you to choose a driver or Trip to complete the action.
If you need to change the status from any state to scheduled, it is mandatory to choose the due delivery time.
Once done, confirm by clicking on the Change Status button.